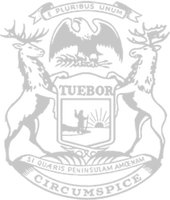 Rep. LaFave's legislation to reform campaign finance, increase government transparency taken up by House elections committee
The House Committee on Elections and Ethics today reviewed legislation sponsored by Rep. Beau LaFave to prohibit candidates and their families from profiting off of campaign accounts.
"I'm encouraged that Chair Ann Bollin, and the rest of my colleagues on the elections committee decided to give this vital legislation a hearing," said LaFave, of Iron Mountain. "It's beneficial to pass this bill at a time when many citizens nationwide have difficulty trusting their government, and legislators."
Currently, nothing in campaign finance law prohibits a candidate from paying themselves a wage from their own campaign account. LaFave's House Bill 5929 aims to fix that.
HB 5929, part of an ethics reform plan that includes three other bills, would prohibit both candidates and immediate family members from being paid a wage out of campaign accounts. Under the plan, immediate family members include a spouse, brother, sister, child, or parent. LaFave's bill does not prohibit reimbursement for actual campaign expenses – such as mileage.
"Paying yourself or family members with campaign dollars has serious potential for abuse," LaFave said. "My plan eliminates that chance."
            Highlights of the entire ethics bill package include:
Stronger transparency for lobbying and campaign expenses: On top of existing disclosure requirements for expenses incurred while lobbying legislators, the plan would require lobbyists to report expenditures related to lobbying partisan staff in the Legislature, who work closely with lawmakers. A new, easily searchable online database would detail lobbying expenses for food, beverage, travel, and lodging. The plan would also establish stricter guidelines for campaign finance reports, requiring officials and candidates to provide greater detail about campaign expenditures.
Stricter ethical standards for officials and candidates: LaFave's plan would prohibit officials and candidates from paying their immediate family members from campaign accounts, in addition to a bill preventing lobbyist-sponsored vacations.
"I remain committed to ensuring our citizen-led democracy is as transparent as possible," LaFave said.
House Bills 5926-5929 remain in the House Committee on Elections and Ethics for further consideration.
###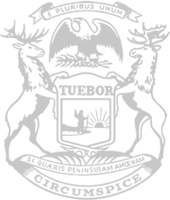 © 2009 - 2023 Michigan House Republicans. All Rights Reserved.
This site is protected by reCAPTCHA and the Google Privacy Policy and Terms of Service apply.